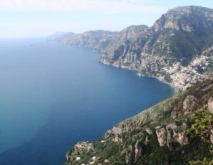 Our team is always efficient, organised and precise. Our licensed tour guides will accompany you to discover the land of the Syrenes, thus making your holiday an unforgettable one.
Are you interested in art, history, archeology? Here, you may choose among a variety of tours:
- Pompeii and Herculaneum, the ancient cities buried by the eruption of Mount Vesuvius in 79 a.D.
- walking tours in Naples, in order to discover its heritage from the Greek to the Neoclassical Age
- the archeological sites of Paestum, Velia, the Royal Palace of Caserta, and more..
If you enjoy the seaside, the wonderful Amalfi Coast will enchant you with the charm of Positano, the glorious heritage of Amalfi and the medieval fascination of Ravello.
And if you prefer to avoid the crowd, to be fully absorbed into the beautiful landscape and nature, and you are keen on walking and hiking, our guides will show ancient trails and mule tracks to discover uncontaminated places.
Useful link: http://sentierosirenuse.com.